These are hard times. We all have reasons to hold ourselves back. Still, every morning we wake up to one more day, until the day we don't. We have every freaking day. So we try to make some small part of our world a little better. We educate ourselves about nuanced issues. We talk, and our conversations sometimes lead to our heart and our best intentions. We become advocates for our self and for others. We stand as we are able.
An advocate publicly supports or suggests a new way forward.
Take a look at the house of my dear friends who live down the street. Their place is a freakingly humble example of advocacy. There's a no-charge pay phone and a hand-washing station, and it's not unusual to walk by any hour of the day and see someone using one or both. There are photos of Black men and one Black woman who died while in custody. There's a rainbow peace flag.
Now take a look at the free food table. This perishable food is donated by Trader Joe's and Whole Foods via Central City Concern. It serves people in our neighborhood who have lost their jobs and are running out of things.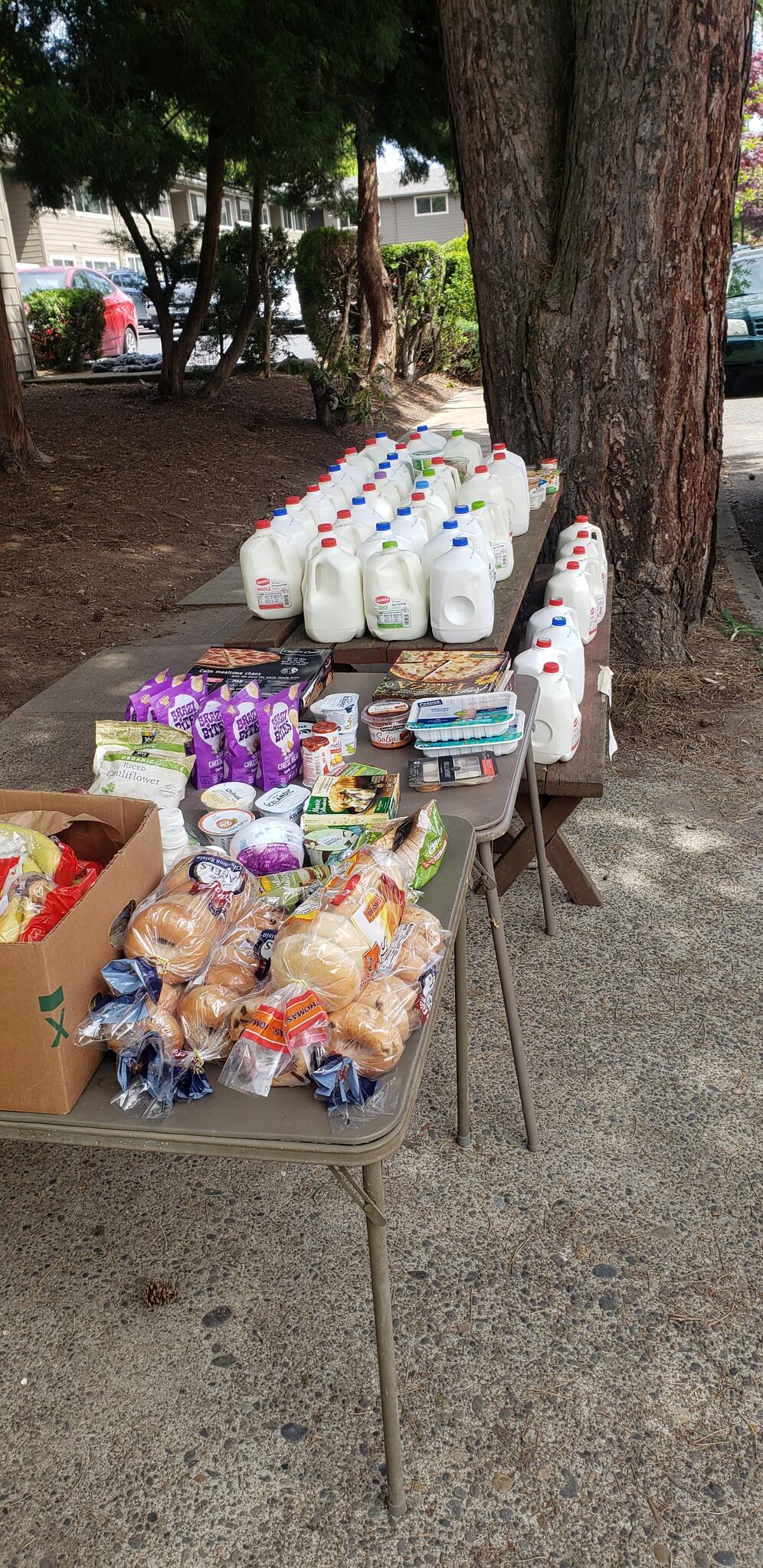 People are encouraged to stop by the table or pass the information on to anyone who might need it.
Some days there's fresh milk and bagels. Or potatoes. Heads of broccoli, snap peas.
Once I snagged a Snickerdoodle.
At the end of the day, if there's a lot of perishable food left, there might be a barbecue and dinner is served.
If you want to know more about the people who live here, ask me. I feel protective of their privacy and, also, this is their hard work, not mine.
All this leads to a simple question. What can we — what can I — do to be a better advocate for our selves, our world and the things we believe in, despite what holds us back? Stand as you are able. It's a new freaking day.